9 card Super Bowl Team Paques  -  $40.00

We have plaques available for every team in the NFL.  Two sizes are available for each team:  9 card and 6 card plaques.   Each plaque contains a Gold or Silver Header card plus 8 or 5 player cards depending on the size chosen. 

With over 50 new card sets published each year it is impossible to show all the options we have available at any given time on this site. 

To view samples of our current Plaques simply email us designating the team you are interested in.  We'll respond by replying to your request with pictures of the Plaques we have available.

When ready,  click HERE for more information on ordering your Custom made Football Plaques.
Below is a sample of one of our 9 card Plaques.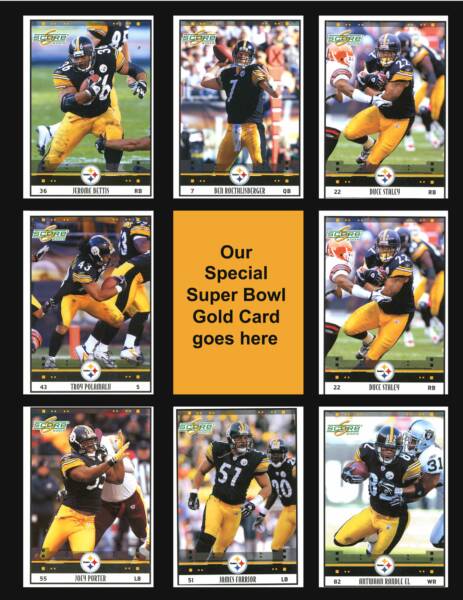 We carry team plaques for all the NFL teams

Prices range from $35.00 to $55.00